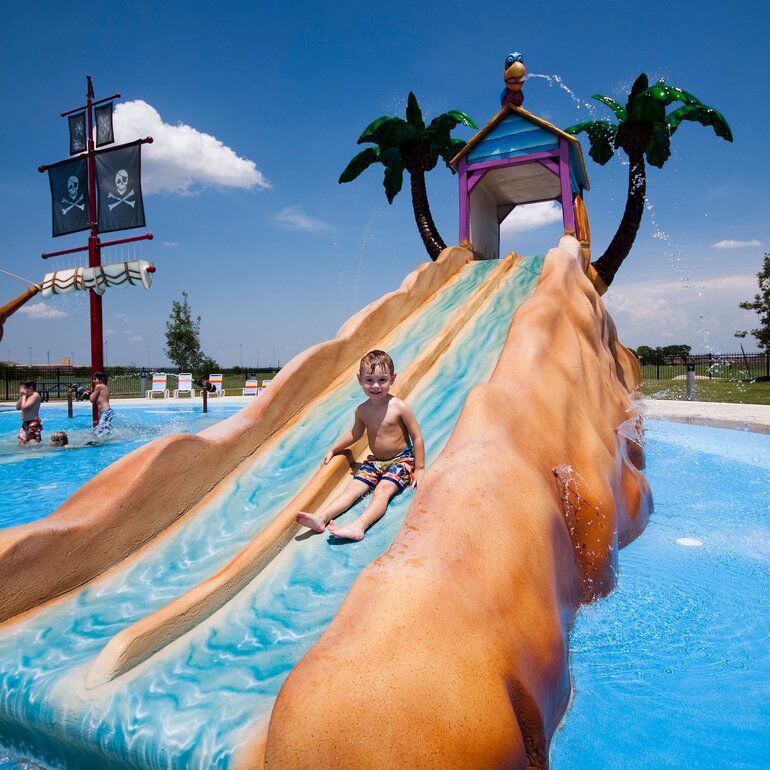 Fun Forms Aqua Slides™
Slide into action!
Fun Forms Aqua Slides are great additions to any aquatic play setting. Aqua Slides meet ASTM requirements and are offered in various sizes to fulfill the needs of different age groups: Ages 2-5 and 5-12. There are over forty brightly-themed, hand detailed standard designs to choose from.
Themed slides can be the attraction or be a small piece to the overall attraction. They enhance the experience by navigating visitors through the attraction area. It is important to consider visibility, safety, and supervision.