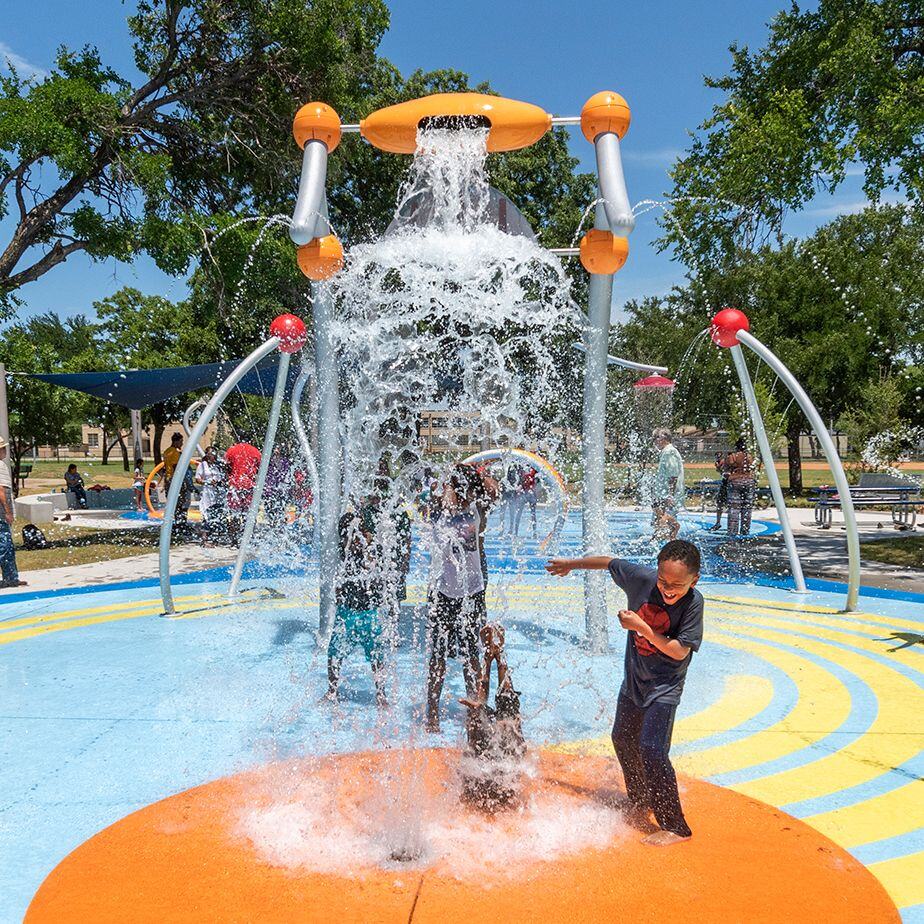 Massive Splash®
Modular, Scalable, Fun!
Massive Splash, the latest innovation from Water Odyssey, is a versatile option that will create a big splash in your park. This spray feature is designed to be modular and scalable, meaning that it can be offered in different configurations depending on the budget and size of the wet play area. Configurations include a single-bucket unit for a directional splash, to a four-bucket unit that offers 360° of random splash. Multiple splash effects create anticipation and reduce wait time between splashes. This promotes active play and exercise by encouraging people of all abilities to interact with the water and move from splash to splash.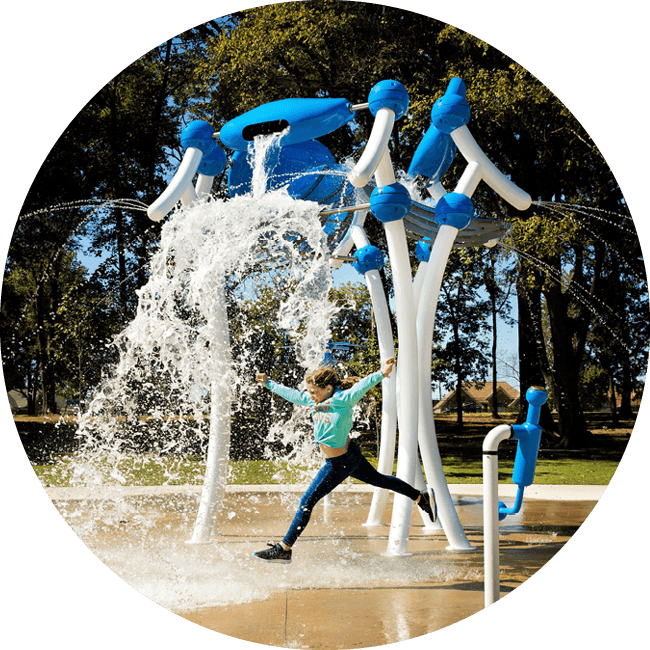 How it Can Benefit Your Community Spray Park
Make your facility the go-to gathering place.
Serves as a kinetic centerpiece for your park with constant motion from the dumping buckets
Can be reconfigured in different arrangements to meet the size of your pad and budget
Four different splash effects reduce wait time
Promotes children to move by anticipating and chasing the splashes
Patented design reduces maintenance by deterring the ability to throw rocks and other objects into the buckets and eliminating the ability of birds to use them as birdbaths
Additional water spray activities from the uprights will create a gathering place with constant cooling
Massive Splash Configurations