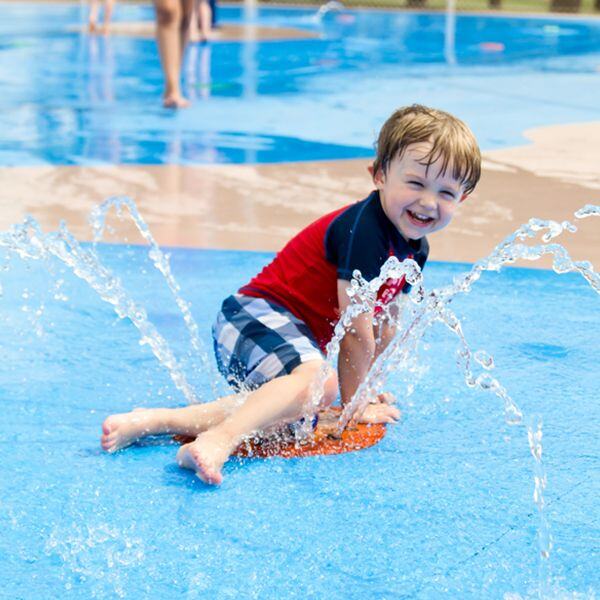 Ground Sprays
Building play from the ground up!
These flush-mounted features are a great way to provide a diversity of water effects while keeping sightlines free of obstructions. Ground sprays attract users of all ages and remind even the oldest players of running through the sprinkler as a youth.
Often used in play perimeters, beach entries, and transition areas connecting age-appropriate play zones, these features are a great way to tie the play area together. Water shapes such as crawl tunnels and pathways can be created by combining ground sprays to connect the different areas of the play space.

With water sequencing, ground spray features can be used to create intentional activities and game such as Hop-Scotch. Combine them with surface iconography or theme painted top plates to create learning opportunities that are fun and memorable.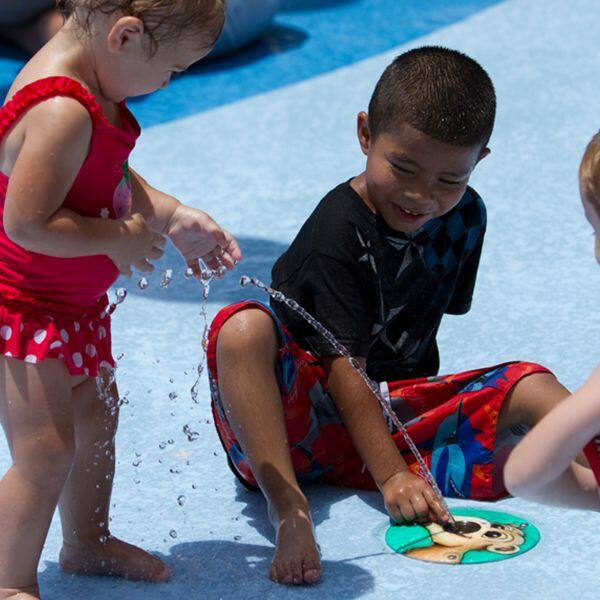 Durable, Long-lasting Materials
Feature qualities:
Constructed of

stainless steel

housing, cast bronze top plate, and

stainless steel

tamper-resistant button-head hardware.

Top plate has a slightly domed profile to prohibit water from pooling and disrupting the water effect.

Edge of the top plate has a rounded profile.

Available in a natural bronze

finish, or

coated in Aqua Armor and painted in a solid color.

Theme painting available